The legal profession has been around for centuries, but in recent years, technology has drastically changed the way attorneys practice law. With the rise of the digital age, attorneys have had to adapt to new tools and strategies to stay competitive in the field. Here are some of the ways technology has impacted the evolving role of attorneys in the digital age:
Research and Communication
One of the biggest changes technology has brought to the legal profession is the ability to conduct research and communicate with clients and colleagues more efficiently. With online legal databases and search engines, attorneys can find relevant case law and other legal materials with just a few clicks. Email and video conferencing tools have also made it easier for attorneys to communicate with clients who are located far away.
Data Analytics and Predictive Analytics
Another significant impact of technology on the legal profession is the ability to analyze data and make predictions about legal outcomes. Data analytics tools can be used to analyze large amounts of legal data, such as case law and court decisions, to identify patterns and trends. Predictive analytics can then be used to make informed predictions about how a particular case will be decided based on past rulings and other factors.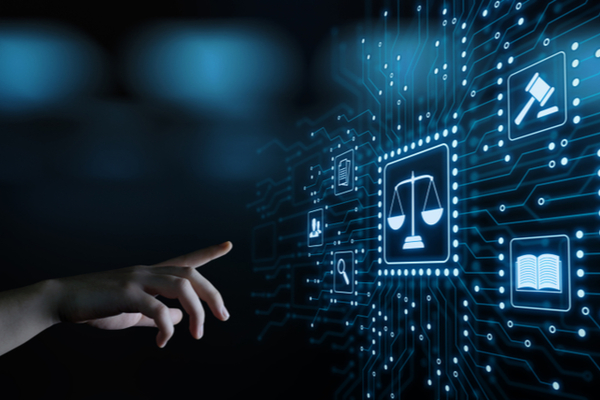 Artificial Intelligence
Artificial intelligence (AI) is also becoming increasingly important in the legal profession. AI tools can be used to automate routine legal tasks, such as document review and contract analysis. This can save attorneys time and increase their efficiency. In addition, AI tools can also be used to make legal predictions and assist with legal research.
Online Marketing and Advertising
Finally, technology has also impacted the way attorneys market themselves and their services. Online advertising platforms, such as Google Ads and Facebook Ads, allow attorneys to target potential clients based on their interests and location. Social media platforms, such as LinkedIn and Twitter, can also be used to connect with clients and share legal insights and updates.
The evolving role of attorneys in the digital age is a fascinating topic that is still being explored. Technology has brought many changes to the legal profession, and attorneys who are able to adapt to these changes are likely to be more successful in the long run. As technology continues to evolve, it will be interesting to see how it impacts the legal profession even further.